"Over the course of a career, the filmmaker is forced to make many decisions," says Nick Cassavetes in his director's note on the film Yellow, "the biggest being, what movie to make? There are so many incredible subjects, so many ways to achieve them. Some directors prefer a certain genre or style, but for me, the decision always comes down to what holds my interest the most. I think most of us start out trying to make quiet, personal, perfect little films. But then our interests mutate, and we are interested in entirely different things, stories, and ways to tell them.I guess what I'm interested in today is putting up on screen something that is consistent with what I see when I walk out my front door. And granted, I'm a little crazy, but "Yellow" comes pretty darn close," he says.
Cassavetes could not have found a better partner on this journey to production is crazy film than producer Manu Kumaran who not only shares similar values but was also at that point of time in his career where he was looking for projects that no one dared to produced.
"Filmmaking is a soul crushing business, especially for independent filmmakers who have a vision and will not give up on it," says Kumaran who also served as
CEO of Medient Studios
Inc, a 360-degree media studio. "I was looking for projects that were deemed too artistic for the number crunching driven producers and studios to produce. And Hollywood had collectively given up on Yellow," he recalls. "I read the script and realised this is a film for the ages, a film that will survive all of us. I was in London at that time. I flew to LA immediately and met Nick. Within a week we were in Oklahoma prepping to shoot the film," says Kumaran.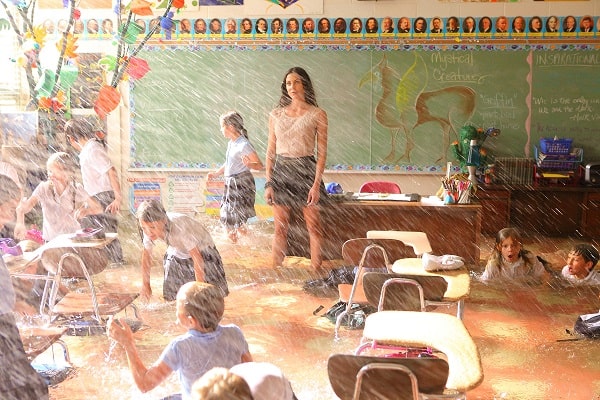 "Shooting the film in Oklahoma bang in the middle of the summer turned out to be the craziest idea," recalls Manu Kumaran about shooting in the Sooner State, which offered one of the best tax credits breaks for films in 2012. "Our generator bill to keep the air conditioning running on location went through the roof and blew a big hole in our budget. But on the plus side the locations we shot at were fantastic. The look we got for the film there, we could not having found it anywhere. So it was worth the sweat," he says.
Starring Heather Wahlquist, Sienna Miller, Melanie Griffith, Gena Rowlands, Ray Liotta among others, Yellow premiered at Toronto Film Festival in 2012 to critical acclaim.
Yellow is a searing take on modern society and the demands it makes on people. It tells the story of Mary Holmes, a young substitute teacher who escapes from her drudging everyday life by fantasizing bizarre parallel realities. We enter her hallucinatory world, peopled with Busby Berkeley dancers, Cirque du Soleil Circus freaks, and human farm animals where nothing is quite what it seems.
Indie Wire called it "Officially the most refreshing breath of air at this year's TIFF… 'Daring and resilient... a film that could be a Michel Gondry dream."Screen Daily in its review called Yellow "fascinating and destined for cult status… it rages and bewilders and frustrates and enraptures with such commitment that one can't help but be begrudgingly impressed with the sustained audacity of the endeavour." For critic Cameron Meler of Orlando Weekly, Yellows was - "August: Osage County – with a lot more psychedelic drugs!"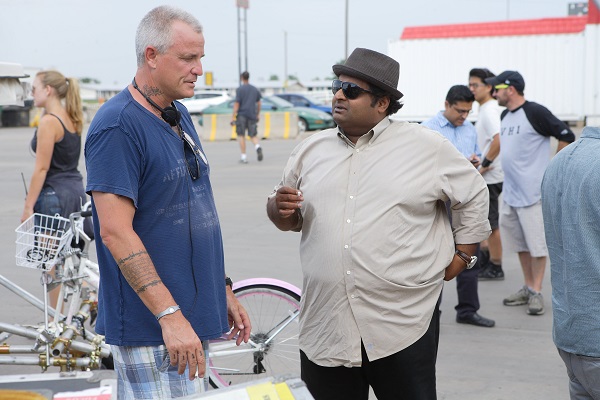 "If John Cassavetes, the pioneering independent filmmaker, were alive today, he'd probably be making films like his son's Yellow, a boldly original and surreal take on mental illness, drug abuse, incest, religion and family dysfunction," the review said.
Marketed by Medient Studios Inc, a 360-degree media studio, Yellow was in competition in Tokyo International Film Festival and Sitges Film Festival and official selection at SXSW, Munich Film Festival, International Film Festival of India among others. The international sales rights of the film was handled by Atlas Films, a subsidiary of
Medient Studios Inc.
Tags :- Bollywood, Cinema, Director, Film Industry, Malayalam Film, Manu Kumaran, Medient Films, Medient Studios, Movies, Tollywood