While the Indian audiences have been denied a chance to watch the documentary Battle for Banaras, it has turned out to be a festival favourite around the world, winning rave reviews. Produced by Manu Kumaranthe feature length documentary was directed by Kamal Swaroop, a formal experimenter who assisted director Richard Attenborough in the filming of "Gandhi" (1982) and whose film "Om-Dar-Ba-Dar" (1988) termed as an unusual piece of art when released; a bizarre piece of artistic oddity is now considered a cult classic.
Inspired by Nobel laureate Elias Canetti's book, 'Crowds and Power', the documentary captures the excitement, the madness and the noise behind the high- octane poll battle in the holy city of Banaras, India's Prime Minister Narendra Modi's parliamentary constituency in 2014.The film premiered in film festival circuits in 2015.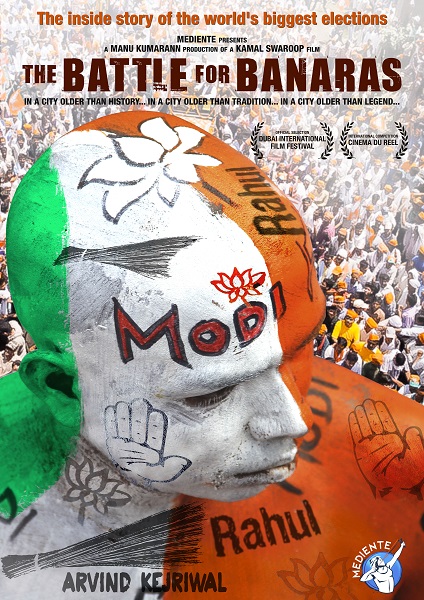 The first look of the documentary was unveiledto the world media at the Cannes Film Festival in 2014by Manu Kumaran then
CEO Medient Studios Inc
, a 360-degree media studio.The documentary feature was set for its world premiere at MAMI Film Festival in 2015 only to be denied a censor certificate by the censor board. Consequently, Battle of Banaras had its premiere at Dubai International Film festival.
"The denial of censor certificate was just bizarre. More bizarre was censor board's refusal to give us the order listing their reasons for rejection, for 40 days. This delay tactic by the censor was both unwanted and unprecedented," says Kumaranwho after his stint as CEO of
Medient Studios Inc
now divides his time between UK, India, and Greece. "The film was neither pro-Arvind Kejriwal nor against any politician. It was not a political satire. Kamal Swaroop has only documented what happened in the general election," he says.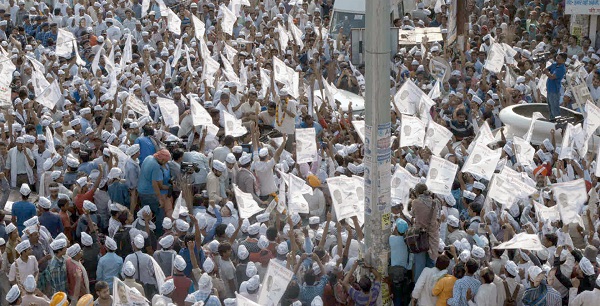 Kumaran appealed against censor board's decision and the case went up to the Delhi Court. Three years after the censor board refused the certificate, the High Court quashed censor board's decision.
"It was important to fight the battle in court," says Kumaran."We strongly believed that it was our right to make the movie," he says. "We fought it in the court it and we won, but it took us three-and-a-half years, and we ended up losing money all around."
Shot in 4K, over a 44-day schedule in Banaras, the documentary is a fascinating intertwining of history and present-day politics and was raved by critics and film festivals around the globe including, Cinema Du Reel Film Festival in Paris, one of the top documentary film festivals in the world. Hollywood Reporter called it a "a sprawling documentary study of the 2014 general election."
Tages :- Bollywood, Cinema, Director, Film Industry, Malayalam Film, Manu Kumaran, Medient Films, Medient Studios, Movies, Tollywood